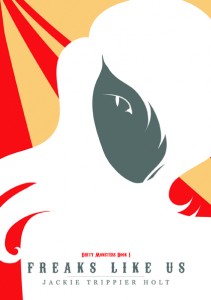 "Ladies and gentlemen, boys and girls and children of all ages! Welcome to Burfoot's Circus, the travelling home of freaks, misfits, drop-outs and the socially inept – sometimes all of the above – come together for your entertainment pleasure tonight, out of a love of performing in some cases, and simply fear of discovery in others.
"We have little people, fae, werewolves and mutations, hybrids and humans in The Ring together! We have demons and dogs and those who prefer to keep silent about the stories of how and why they came to join the circus.
"Yet, most important of all, we have acts! We have The Saw Man, The Cat Boy, The Violet Illusion, Fearless Henry, Lady Fortunata, Benedict The Storyteller, The Bearded Lady, Snake and too, too many more to mention.
"Catch the show now, while you can. We can't stay long in any town and who knows where we'll be next? And honestly, folks, our circus isn't what it was and certainly isn't what it should be. See it now and you'll be able to say, 'Burfoot's? I knew it before it was famous'.
"Because nothing can remain a secret forever."
Goodreads reviews of Freaks Like Us

"Oh my goodness! What a fantastic book this was. I'm amazed at just how much goes on in 'Freaks Like Us', since it's a dinky 132 pages. But lots of goings-on there are, as we meet the members of Burfoot's Circus for the first time…"
Sam, reviewer

"What I got from 'Freaks Like Us' is the screaming loneliness of JTHolt's characters. We'd often glamorize the Circus. We find the people who are part of it utterly fascinating and the show beyond entertaining. But at the end of the day, JTHolt is trying to show us that they are people too, freaks of nature but people nonetheless. They bleed, they have wants and needs, dreams and desires just like us normal folks. My heart went out to each and every freak…"
Braine, reviewer at Talk Supe

"I want to be clear: I loved this book. It was different, very different, from most of the books I read. And that's a good thing. Despite it being completely abnormal for me, it caught my attention very early…"
Charles Miles, author
You can read more reviews or buy the book via the tags, top right of the screen. Read more about book 2 Bloody Secrets.