Like many children of the 70s I grew up on Enid Blyton, CS Lewis and Grimm's Fairy Tales. I went through a Harold Robbins, Jackie Collins and Shirley Conran stage in my teens (blame the hormones) – then thankfully discovered JRR Tolkien, Jane Austen and Lord Byron.
I'm eclectic – I read Manda Scott, Barbara Hambly, Anne Rice, Terry Pratchett, Neil Gaiman, George RR Martin, Robert Moss and Clarissa Pinkola Estes. If some of their skill has rubbed off, it's accidental; tiny echoes of some of their themes are not.
So far I've published three books from the 'Dirty Monsters' series, concerning curious events in the worst travelling circus in Britain, and 'Annie, the Doll, its Thief and her Lover', a prodigal daughter tale set in wild rural Lancashire. You can read excerpts from each by navigating through the menu. If you're already familiar with my work and you want more – I'm working on the fourth 'Dirty Monsters' book right now.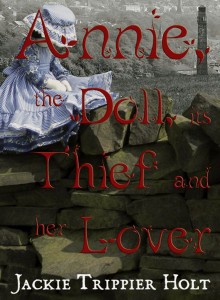 Annie, the Doll, its Thief and her Lover
After twenty four years, Kate returns to her Lancashire home town to claim her inheritance, with a new name and a life she would never have had if she'd stayed. She has two weeks to empty the farmhouse of her dad's possessions and put it on the market so she can slot herself neatly back into London normality. Easy…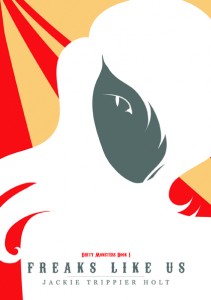 Dirty Monsters: Freaks Like Us
"Ladies and gentlemen, boys and girls and children of all ages! Welcome to Burfoot's Circus, the travelling home of freaks, misfits, drop-outs and the socially inept – sometimes all of the above – come together for your entertainment pleasure tonight, out of a love of performing in some cases, and simply fear of discovery in others…"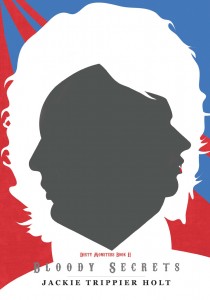 Dirty Monsters: Bloody Secrets
"I thought everything was going well. Despite their natural apprehension, the troupe has been performing spectacularly well – so much so that the Hallowe'en acts prompted a visit from one of our forefathers, Mr Harvey Burfoot. The veil between life and death is, after all, thinnest at Samhain…"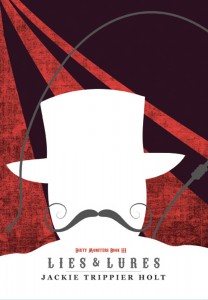 Dirty Monsters: Lies & Lures
"Our little sister Violet has come home. Frankly, I'm amazed she survived Harvey's Curse – did he let her go, or did he somehow lose her? I asked him and he insinuated the former, though I'm not sure; she's a slippery one and so is he…"